Kees Ton - Programme officer at Stichting Vluchteling, recently visited Chad and Nigeria. We ask him a few questions about the situation there, the (un)safety for humanitarian aid workers and his expectations for the future.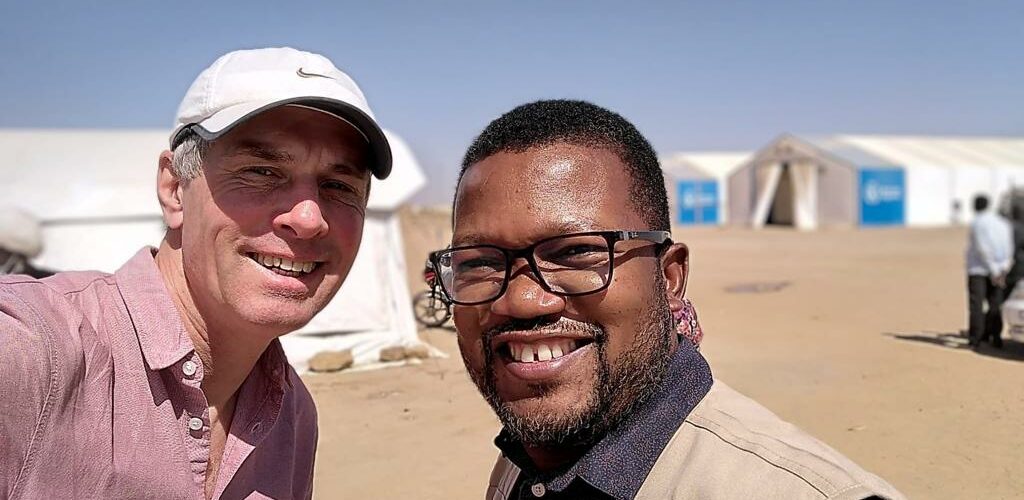 Can you tell a bit about the situation in these countries?
In Chad since September 8, heavy rains battered the south of the country, causing the Chari and Logone rivers (which meet in the capital city of N'Djamena) to overflow their banks and forcing 181 720 people (28 907 households) to flee their homes and take refuge in public spaces. The flooding is a result of heavy rainfall across the country, overflowing of rivers and the breaching of dikes. In addition, in Chad's Lac province a humanitarian crisis has gripped the people since conflict spilled over from neighboring Nigeria in 2014. Years on, that crisis is far from abating. Those uprooted by attacks from armed groups like Boko Haram and the Islamic State in West Africa (ISWAP) struggle to get basic necessities. Although Chad's security forces have maintained control of the country's territory, the government has largely failed to provide for its internally displaced citizens. At the same time, international attention and donor contributions to the humanitarian response have dwindled. The number of internally displaced people in Chad has quadrupled since 2018, the vast majority of which are in the Lac province, where food insecurity and the lack of shelter are particularly dire.
In Nigeria, the conflict between the Government and non-state armed groups (Boko Haram & Islamic State in West Africa (ISWAP)) in the North-East of the country has caused the death of over 300.000 people. It leaves today, over a decade since hostilities started, 2,2 million people displaced and over 8 million people in need of humanitarian assistance, of whom one million are in inaccessible areas. Alarming malnutrition and food insecurity indicators are compounded by increased insecurity, shrinking humanitarian access, and the premature relocation of IDPs and repatriation of refugees by the Borno State Government.
In North West Nigeria, unidentified armed men have attacked civilians, engaging in criminal activities including village raids, sexual violence, kidnapping for ransom, killing, and large-scale cattle rustling. The criminal groups have jeopardised the livelihoods of about 21 million people living in Kaduna, Katsina, Kebbi, Niger, Sokoto, and Zamfara. There is concern that militant extremist groups such as Boko Haram might have influenced these criminal groups either directly or indirectly. Such influence may have caused the rise in school abductions observed over the last two years. A boom in weapons trade in this area has also encouraged the growth of criminal activity. There have been reports of activities such as village raids, cattle rustling, and attacks on farmers overlapping with farmer-pastoralist violence. The number of cases of acute malnutrition has significantly increased since the beginning of 2022. Over 3.9 million children under 5 are expected to be acutely malnourished in Sokoto, Zamfara, and Katsina States, northwest Nigeria till April 2023 including around 926,000 with severe acute malnutrition. Poor food consumption and limited access to WASH and healthcare in a context of little presence of humanitarian organisations contribute to the persistence of malnutrition in the northwest.

How do humanitarians work in an environment that is always dangerous to be in, how do you see that in the way they are working?
Partner organizations of Stichting Vluchteling, both local partners and INTERSOS, take safety and security of their staff very seriously. They constantly gather information on humanitarian access and security incidents and only give clearance for field visits based on thorough risk analysis and appropriate risk mitigation measures. In Borno State, we did not set off to places like Magumeri before 9am and did come back before 3pm. Field monitoring visits often take place without prior announcement to minimize security risks.
Why is it so important for you to do field visits?
As Regional Program Officer for Stichting Vluchteling (SV), I'm the focal point for humanitarian assistance provided by SV's partners in West Africa. Quite a lot is dealing with paperwork (review of project proposals, progress reports, evaluations, audit reports). But I want to see the faces behind the paperwork, discuss with the teams who provide shelter, food, drinking water, health and nutrition on the ground. They are the ones who support refugees and IDPs on a daily basis. Field visits are extremely important, not only from a professional perspective, but also to keep connected with the reality on the ground, to hear from refugees and IDPs about their concerns, to talk through challenges in project implementation with local staff, to get the best possible understanding of evolving context developments with relevance for humanitarian assistance. It professionally and personally inspires me, which is helpful in advocating for humanitarian crises in West Africa, which tend to become more and more important but which get little media attention, especially with most media focused on Ukraine.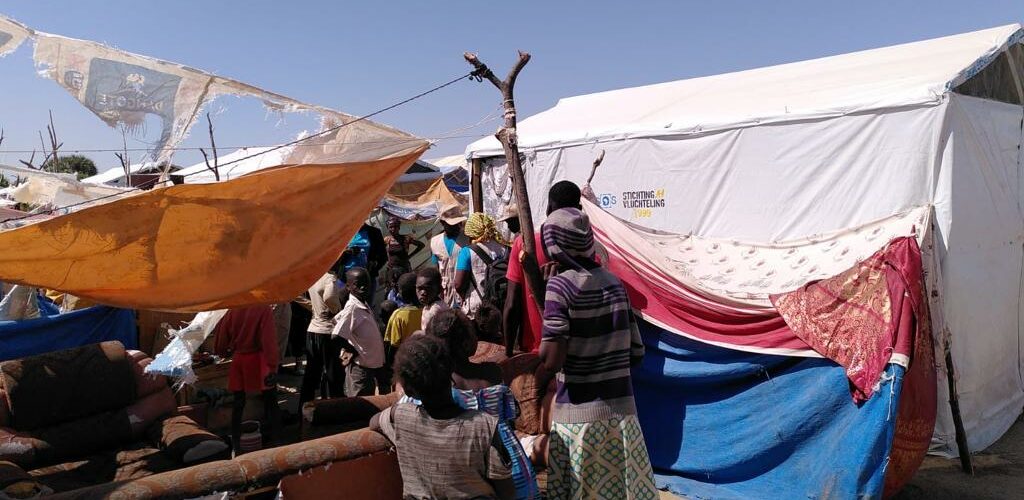 What is needed in the areas where you have been, if we are talking about humanitarian assistance?
In IDP sites in Lake province, Chad there is a need for literally everything, ranging from basic shelter, to food, drinking water, health care and education. People who fled from natural disaster, conflict and violence often literally have nothing. Malnutrition is a very serious problem in Chad's Lake province, but also in Northwest Nigeria. People often lack clean drinking water, which causes water born diseases, diarrhea in a context where basic health care is not available. In Chad, Stichting Vluchteling supports local partners Help Tchad and ADIL and international partner INTERSOS to provide food, clean drinking water, shelter and child protection to IDPs and refugees. In Nigeria, Stichting Vluchteling supports INTERSOS with integration of Non-Communicable Diseases (diabetes, hypertension, asthma) in Primary Health Care in North-East Nigeria (Borno State) and in providing Non-Food Items (household items, dignity kits) and Protection to vulnerable women and children in North West Nigeria (Zamfara).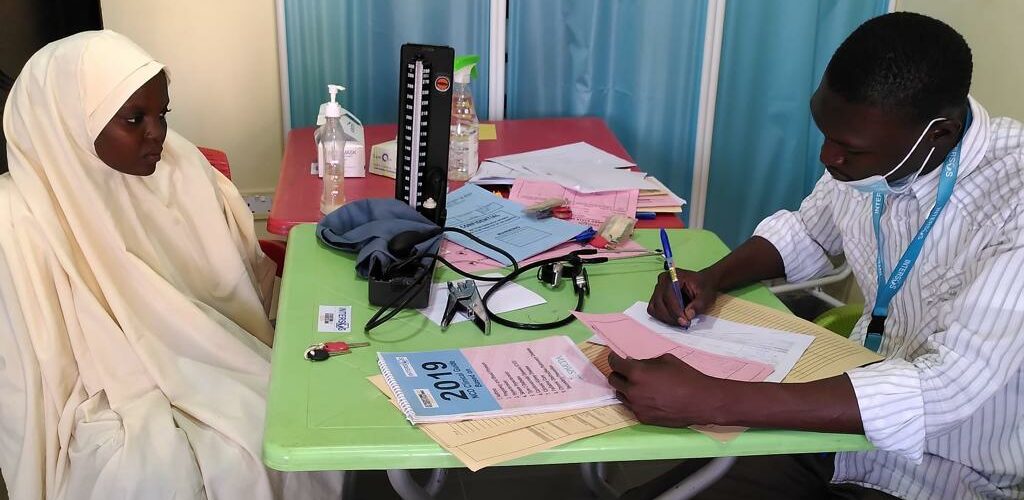 What is your hope for these countries in the years to come?
I would hope that the violence in Lake Chad basin (Nigeria, Niger, Chad, Cameroon) and in Northwest Nigeria will calm down so that people can return back home to farm their lands and send their children to school. But poverty and unemployment, tensions between farmers and pastoralists, poor parental upbringing, and neglect of children underpin young people's vulnerability to become a prey of violent extremism. Boko Haram and criminal gangs have leveraged this vulnerability to deepen their process of recruitment and radicalization, especially in north-east and north-west Nigeria. Military approaches alone to defeat non-state armed groups will not be sufficient for long lasting peace and development. It needs to be combined with genuine investments of Governments in development and dialogue. This still has a long way to go.
Date: 29th of December 2022
Author: Marianne Sijtsma