Article
Equality and inclusivity in our partnerships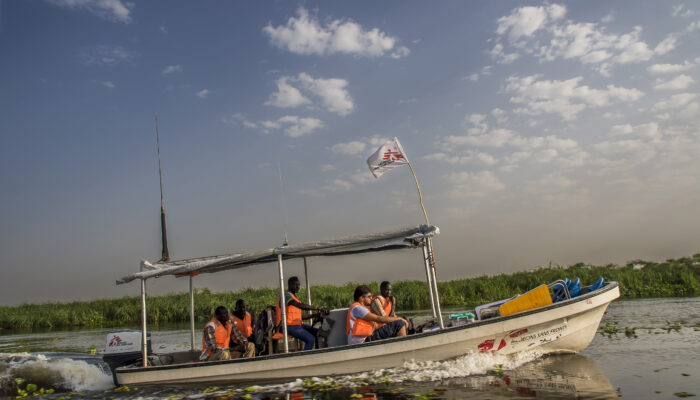 Working in an international environment comes with challenges. One of these challenges, especially as a western actor, is how to guarantee an equal and inclusive relationship with your local partners or in-country colleagues. This will be the central theme in this article.
Equality and inclusivity
Lola Gostelow from the Partnership Brokers Association sees the value of an equal partnership:
Collaborative action can hold transformative power
Her organization offers trainings to 'partnership brokers' to help them shape meaningful partnerships. Lola acknowledges that this can be very challenging, but stresses that equal and inclusive partnerships lead to stronger relationships and smoother collaboration. Important values needed to achieve this are: respect, trust, commitment, and the courage to be different. Partners should bot be afraid to embrace a new mindset and professional skillset, as an active attitude is bound to produce fruitful partnerships.
How to achieve this?
There is a general consensus in the humanitarian sector -and beyond- that the power imbalance between western and local actors must be reduced. But the main question is now: how do we do so? There is a strong call from the sector to come up with practical tools to tackle this question. The Power Awareness Tool, developed by Partos, may be an answer. This tool serves as a conversation starter between western organizations and their local partners, who seek answers to questions about decision-making power: Who makes the decisions? Are all parties satisfied with this? As Heinz Greijn, a co-developer of the tool, puts it:
There is hardly disagreement about the actual levels of decision-making, but the tool can spark lively discussion about the desired levels of decision-making
A step in the right direction
More and more organizations are making a serious effort to realize equity and inclusivity in their partnerships with local organizations. More participation of local agents and more responsibility for local partners are the first steps. Anne Nieuwenhuis, co-chair of the DRA Localisation Working Group, has experienced this in her work, where she advocates for more participation of local actors in humanitarian responses and for an active local advisory group. Change, however, comes in small steps.
The findings of our report on the implementation of the DRA localization goals show that there have been some successes, but that there are also hurdles remaining. We have seen more participation of local actors in our joint responses, but the actual decision-making power of these actors remains limited.
Shaping partnerships to be equal and inclusive is not easy. It is certain, however, that it is necessary to achieve productive collaboration. It takes awareness of power imbalances and how to recognize them, as well as joint principles to base the relationship on. If we keep this in mind, we can take steps in the right direction.
Do you want to read more about inclusiveness and diversity? Click here.
Picture: Frederic Noy – Artsen Zonder Grenzen