Dossier, Update
Series on the decolonisation of aid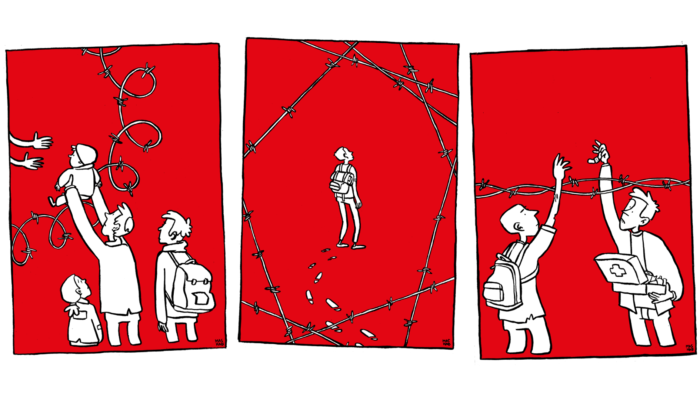 KUNO, Partos, and The Institute of Social Studies (ISS) presented a series of dialogues on the decolonisation of aid.
Findings
About the serie
With the  #BLM debates, and other anti-racism protests, the discussion about the decolonisation of aid got an impulse. Blogs, panel discussions (sometimes very heated) and Tweets stumbled over one another. We witnessed many statements and opinions, but perhaps not so much common ground to proceed from.
With KUNO, Partos, and The Institute of Social Studies (ISS) we took one step back and approached the discussion in a series of talks. Step by step, we highlighted an aspect of this debate. We asked two experts to engage in a conversation with one another to explore the controversies and perhaps find some common grounds.
In the series of dialogues we addressed the following perspectives: 
Speakers who contributed to our dialogues:
Arua Oko Omaka, fellow at the Alex Ekwueme Federal University, Nigeria.
Bertrand Taithe, professor History of Humanitarian Aid Manchester University.
Lydia Zigomo, global Programmes Director at Oxfam International.
Tulika Srivastava

, director Women's Fund Asia.

Tammam Aloudat, senior Strategic Advisor, MSF Access Campaign.
Nanette Antequisa, director ECOWEB and active member of A4EP.
Aarathi Krishnan, strategic Foresight Advisor at UNDP.

Dr Hugo Slim, senior Research Fellow at University of Oxford.

Dirk-Jan Koch, professor Trade & Aid, Radboud University
Smutri Patel, director Global Mentoring Initiative
The dialogues have been moderated by Kiza Magendane, writer, essayist and knowledge broker & Professor Thea Hilhorst, prof. Humanitarian Aid, International Institute of Social Studies.